In the following text, you can find a guide on how to update/reinstall the app.
If the update doesn't solve your issue please go to step 2 "Re-authorize the account" and 3 "Re-installation"
Please get back to us
1. Updating app
You can find the installation by:
1) Opening Admin Center
2) Go to Apps and Integrations
3) Open Zendesk Support Apps.

Find Google Business Profiles app and hover over it, in order to find a dropdown menu.
In the menu search for Change Settings and click on it.
When the app-page is open, scroll down till you see the Update button.
Click on the button and wait for redirection to the app's view.
The app should then be updated to the newest version available.
Please check if the update resolved your issues.
2. Re-authorize the account
Some of the issues can be resolved by reauthorizing the account. Re-authorization means to sign out and sign in again with the google account used in the app.

In order to do that:
Navigate to the Admin Centre and search for Apps and Integrations Category.
Find your integration and hover over it on the right side of the list, click on the cog icon and choose Edit.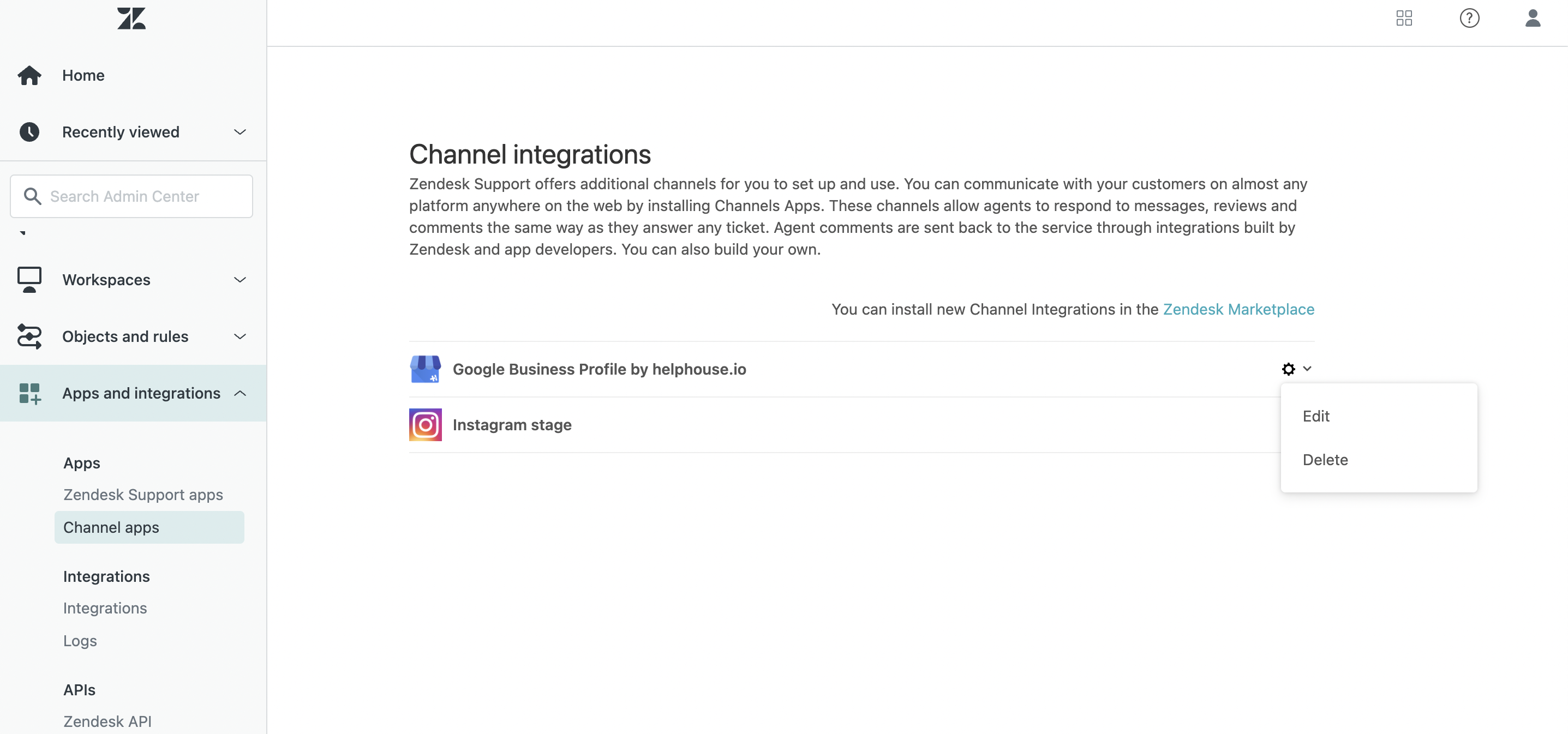 In the channel integration navigate to the Account tab and find the account that needs to be re-authorized. Hover over the account row and click on the cog icon on the right side of the account row and choose option Delete.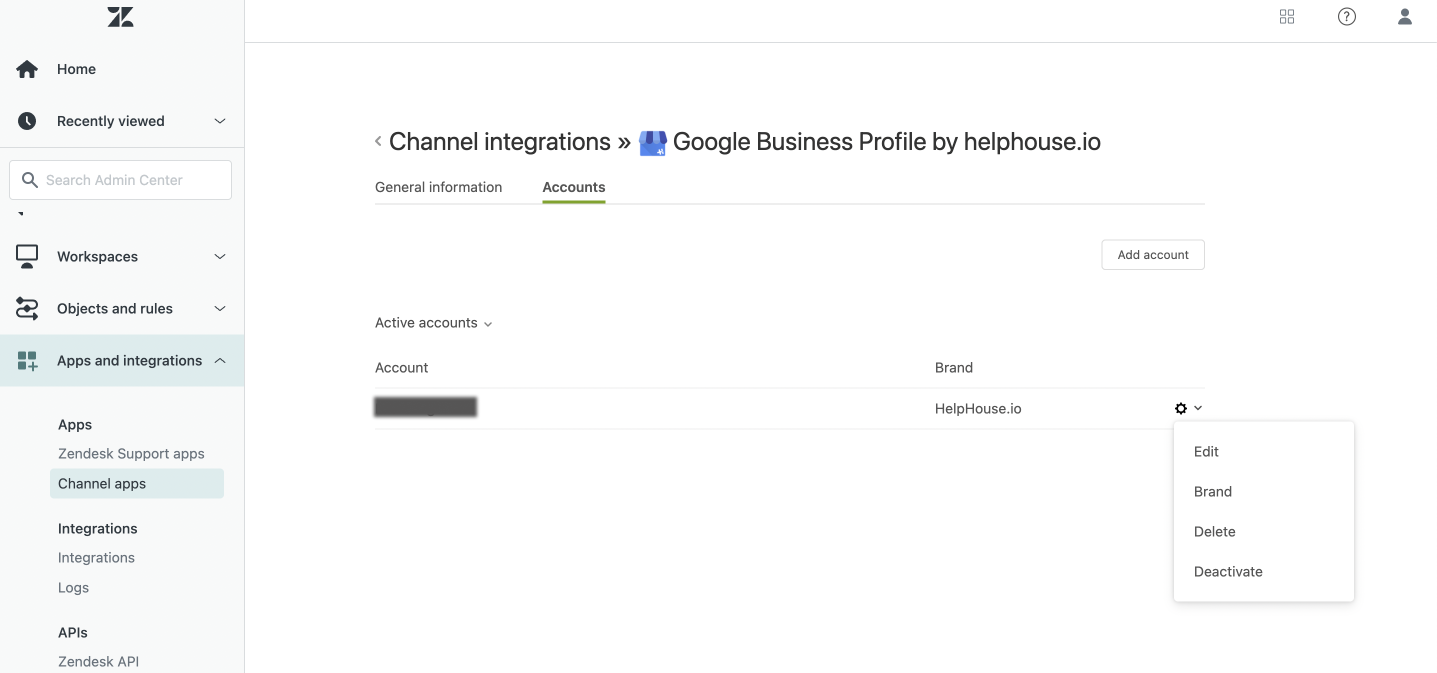 Confirm action to delete the account and wait for the process to finish. Then click on Add account button and authorize the account again.
3. Re-installation
It can also be helpful to reinstall the app from the support apps and install the new version from the marketplace. Of course, it will also demand a new authorization once the app is installed.