The Google My Business Reviews integration lets you connect your Google My Business account to your Zendesk Support and makes it possible for you to receive and reply to all Google My Business reviews and community questions as tickets in Zendesk Support.
Reviews from your connected Google My Business account will be integrated directly into your normal workflow, so your agents can reply to your reviewers and community questions on Google My Business without leaving Zendesk Support.
How to install Google My Business for Zendesk Support:
Step-by-step installation guide:
Step 1: Install from Zendesk Marketplace
Before you start connecting your Google My Business account, first you need to install it from Zendesk Marketplace right here.
Step 2: Connect Google My Business account
Once your Google My Business account is installed, you are ready to connect with Zendesk Support.
1. In Zendesk Support settings go to Channel integrations under the section Channels and choose Google My Business.

2. Go to the tab Accounts and click Add account.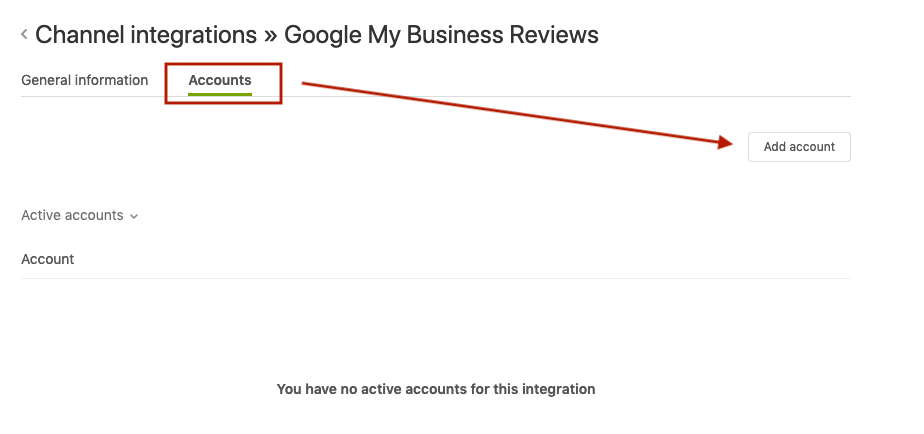 3. Next, you'll be asked to authorize your Google My Business account. Proceed by clicking 'Authorize'.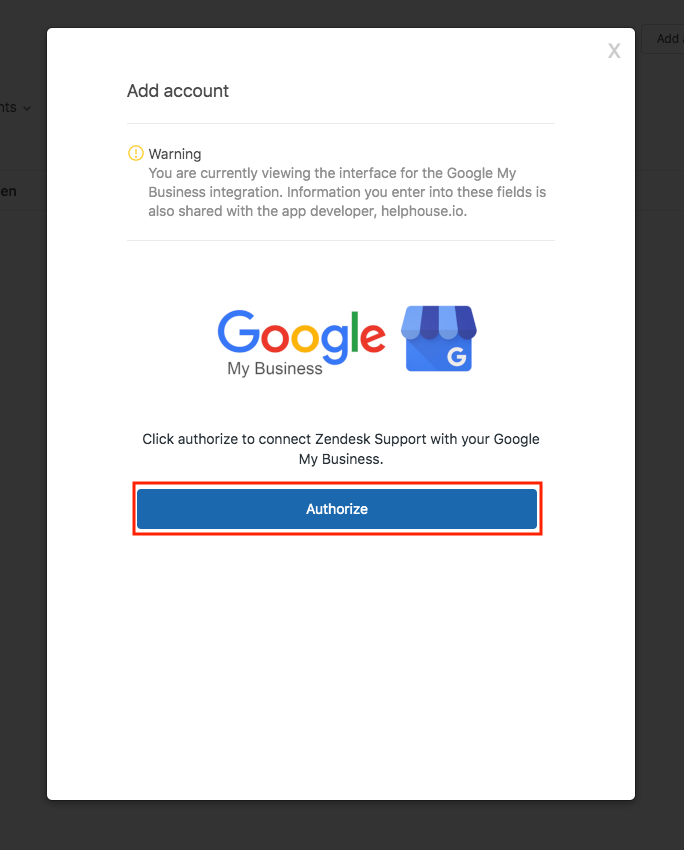 Step 3: Choose your settings
When you've connected your Google My Business account, you have some options:
1. Choose your locations easy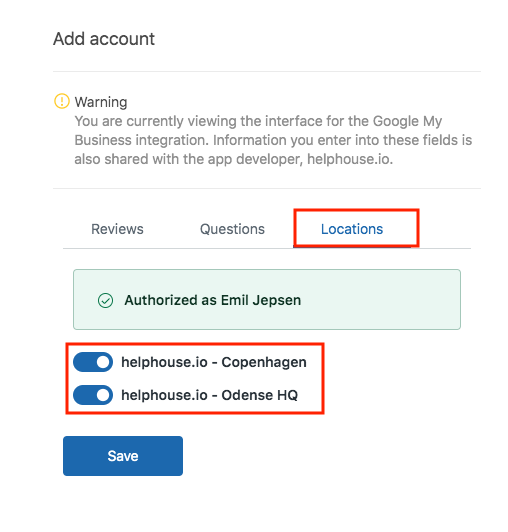 2. Choose Questions settings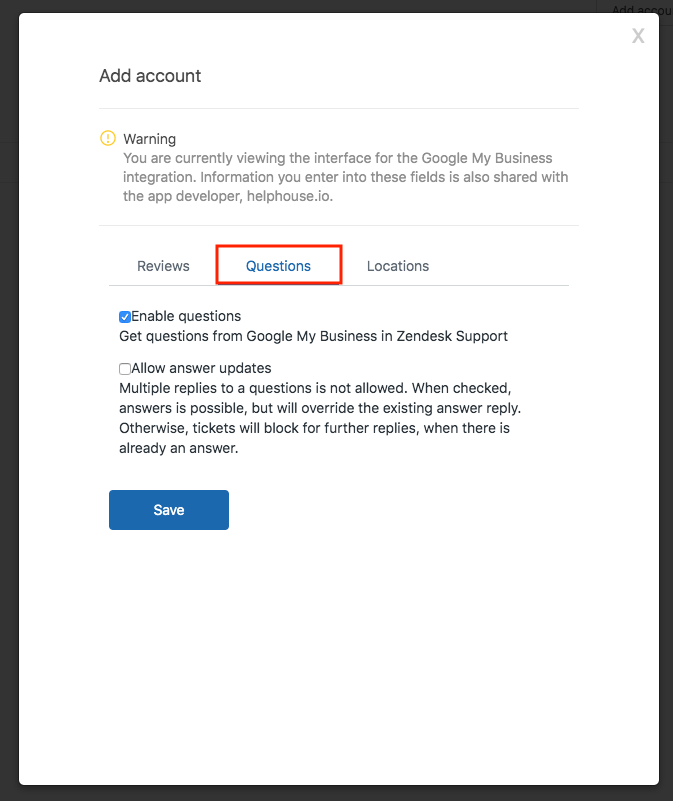 3. Choose "Reviews" settings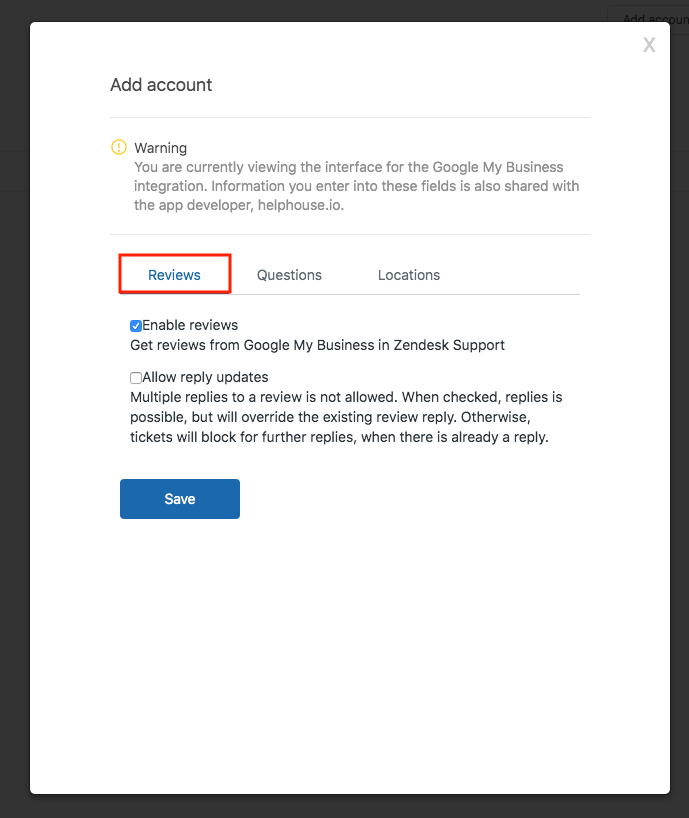 When you're done hit "Save".
Step 3: Begin to use
When you first integrate it all of your Google My Business Reviews and Question go into Zendesk Support as tickets. Also the ones, that you already replied to. You can bulk edit those in order to solve them all at once.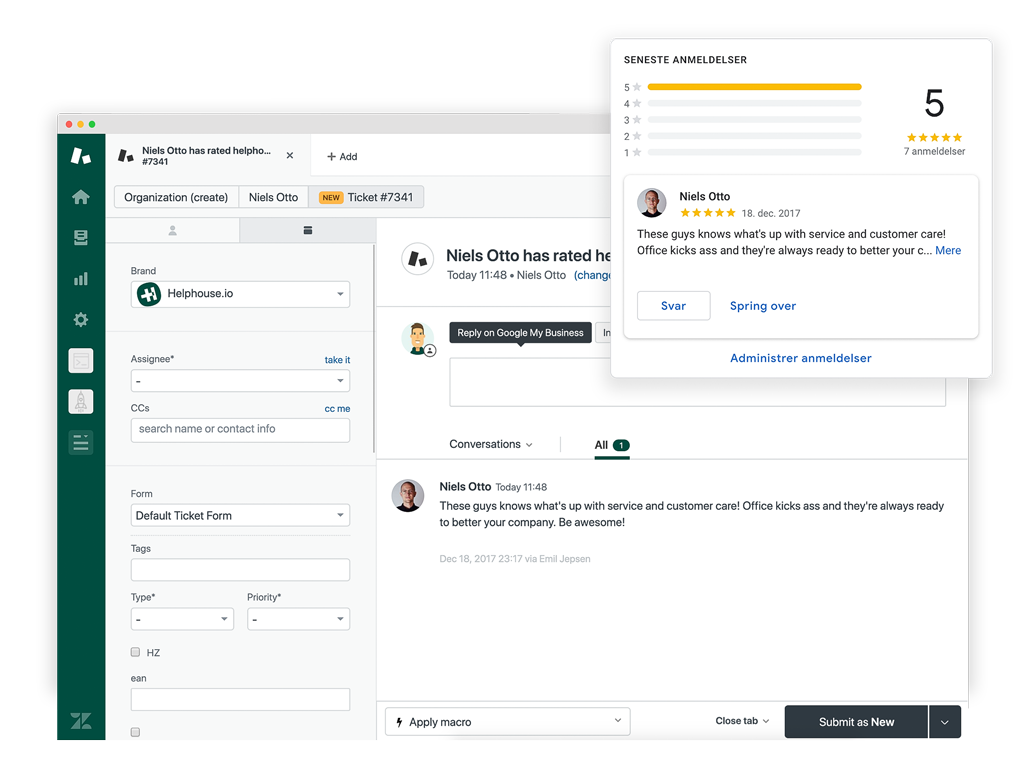 Got any feedback, ideas or feature requests? Head over to our community and let us know.