The Shopify integration for Zendesk Support allows your agents to view and edit information in Shopify directly from a ticket in Zendesk Support. For instance:
View customer information
View and edit order information
Cancel, re-stock or refund orders
View information about your discount codes
All of it directly from the customer's inquiry in Zendesk Support.
Step 1 - Install the Shopify app from Zendesk Marketplace:
The first thing you need to do is to install the Shopify app for Zendesk from Zendesk Marketplace. If it's only specific roles or groups who should have access to the app, you can put up restrictions. When you've filled out your roles and groups, press "Buy".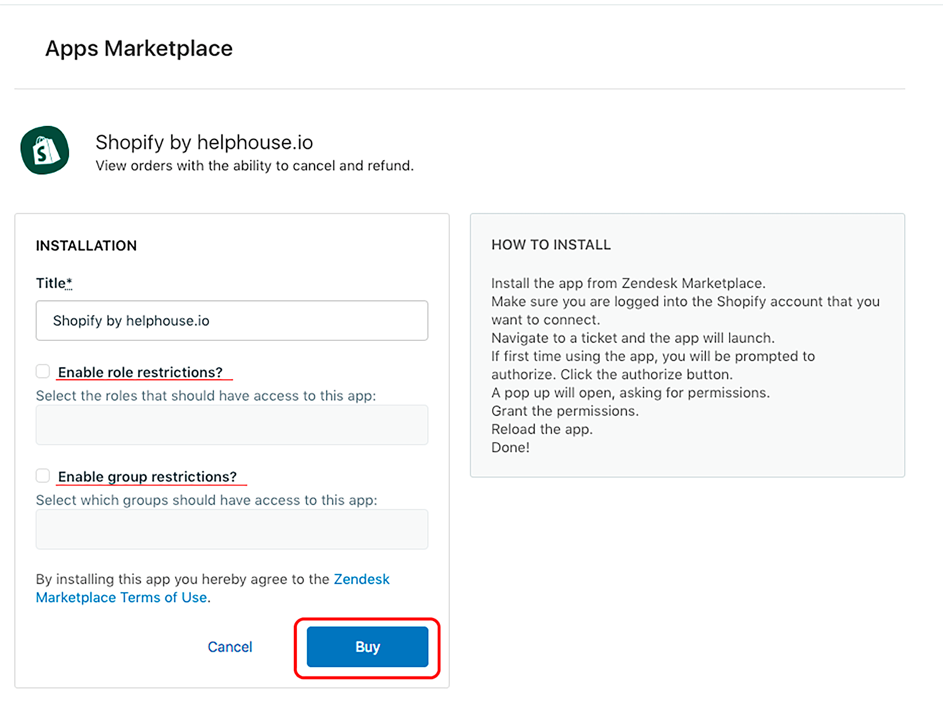 Step 2 - Accept Third Party Purchase:
This pop-up window is just Zendesk who wants to make you aware that it's a third party purchase. Accept it by clicking "Continue".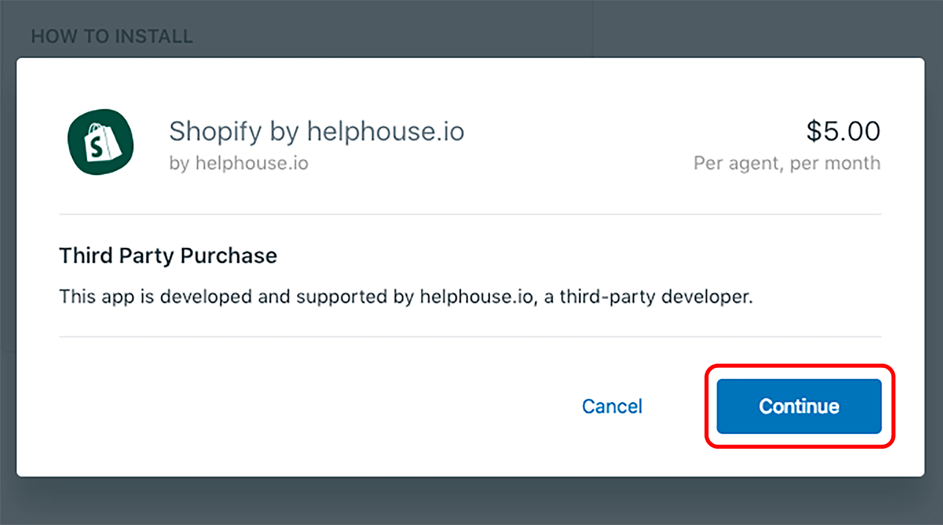 Step 3 - Put in credit card details:
Put in your credit card details in order to proceed with the purchase.
When you're ready to go on click on "Start trial".
Note: You still get the 14-day free trial and you can still cancel anytime, even though you have to put in credit card details, this is just standard procedure through Zendesk.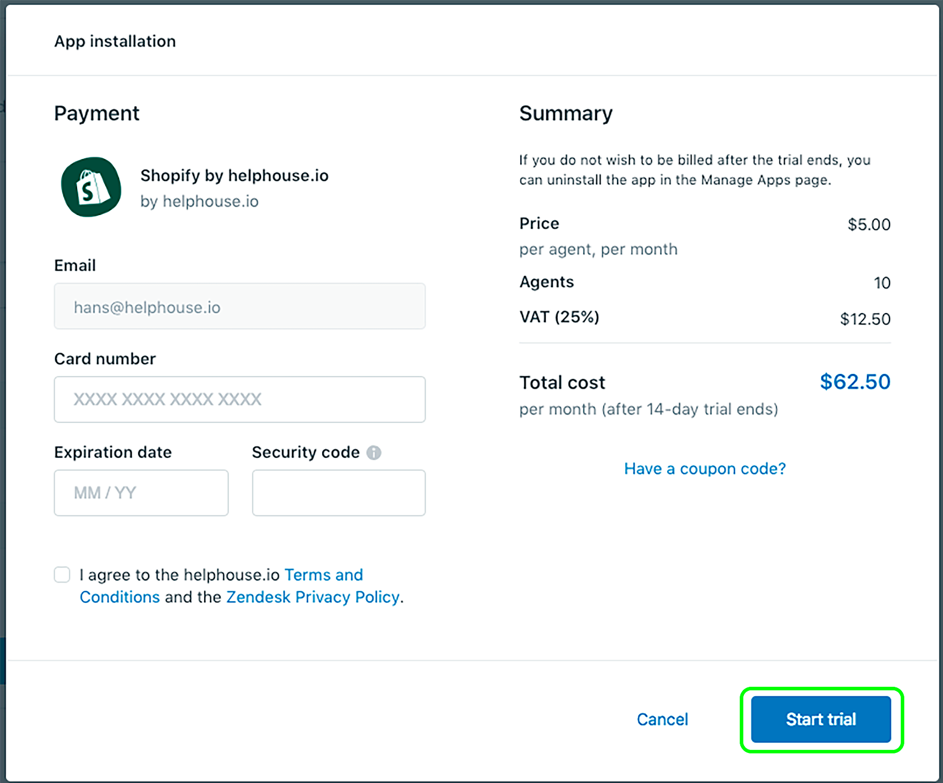 Step 4 - The app is visible in the list of 'Enabled apps'
When you've started your free trial you'll be able to see the app in the list of 'Enabled apps' in Zendesk. You can now navigate to a ticket in Zendesk and the Shopify integration will now be shown on the right side of a ticket.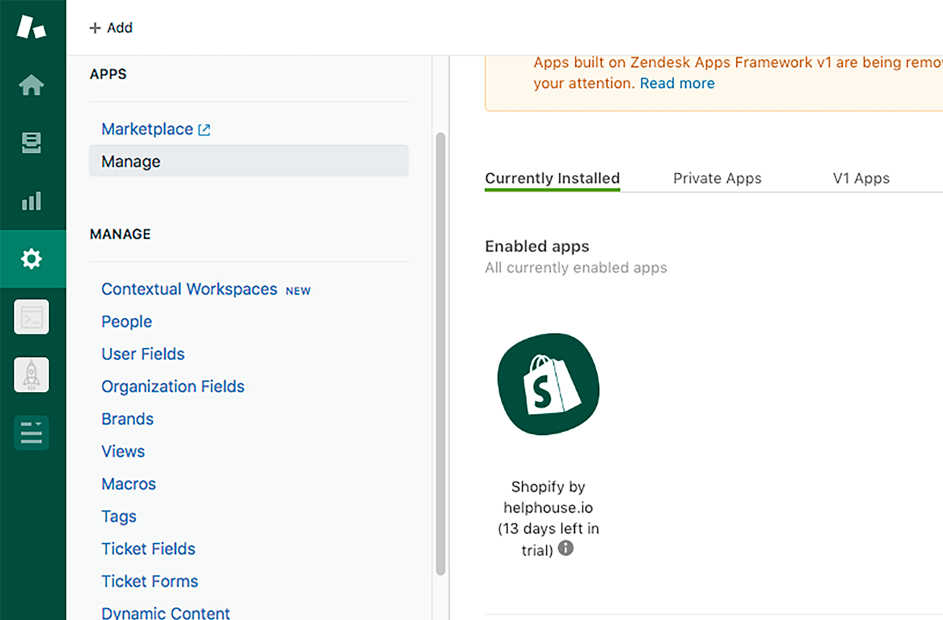 Step 5 - authorize your Shopify domain:
If it's the first time you are using the app you will be asked to authorize. Type in your subdomain for Shopify and click 'Authorize'.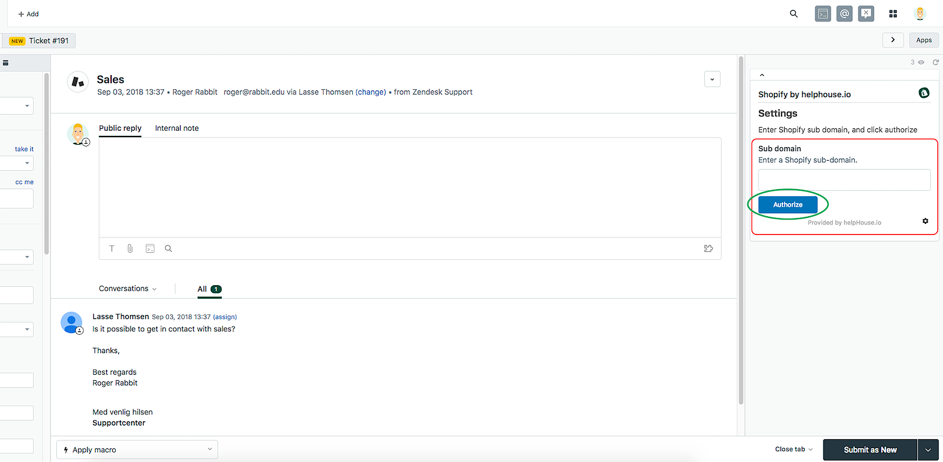 Step 6 - Ready to use
When you've authorized your subdomain from Shopify, you will now be ready to use the integration.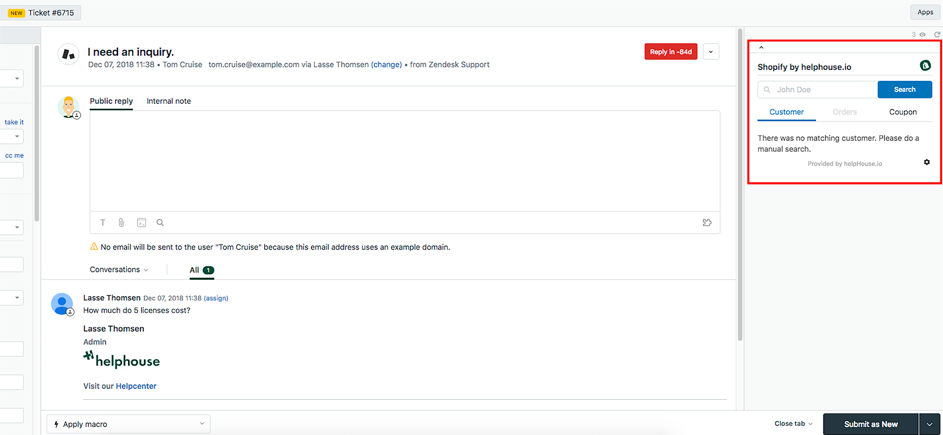 We hope you enjoy the Shopify integration for Zendesk Support. If you have a cool idea, missing a feature or something else, head over to our community and submit a request.