The Instagram Channel lets you connect your Instagram account to your Zendesk Support and makes it possible for you to receive and reply to all comments on your Instagram posts.
Posts and comments from your connected Instagram account will be integrated directly into your normal workflow, so you can reach your audience on Instagram without leaving Zendesk Support - you can even see your Instagram posts image.
Before you begin with the installation guide you first need to install it from Zendesk Marketplace right here.
Step 1 - Instagram for Business
First, you need to make sure your Instagram profile is converted to an Instagram for Business account. You do this by going to your Facebook company page (if you don't have one, you have to create one). When you are on the Facebook company page, go to page settings and then to the Instagram sub-page.
On the page Instagram settings, you connect your Instagram account with the Facebook company page by clicking the "Log in"-button.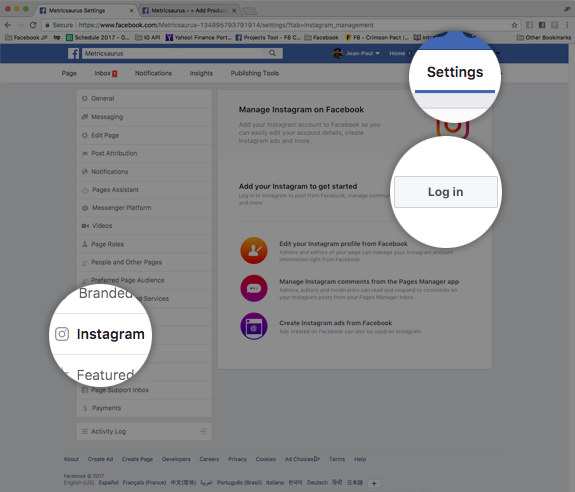 Step 2 - Connecting with Instagram
Once your Instagram account is an Instagram for Business account, and you have installed the Instagram Channel app, you are ready to connect with Zendesk Support.
In Zendesk Support settings go to Channel Integrations under the section Channels and choose Instagram.

Go to the tab Accounts and click Add account.

You will be presented with the Channel admin view. Here you click the Authorize button and you will then be asked to log in with your Facebook account and authorize the Instagram Channel app to access your Instagram data.

When you have authorized the Instagram Channel app you will be asked which account you will connect to (In most cases you will just have the one). Click the account you want to connect.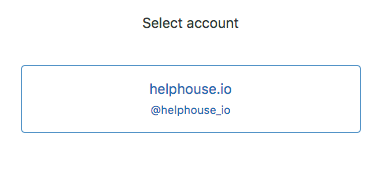 In the next step, choose your preferences and press ´Save´.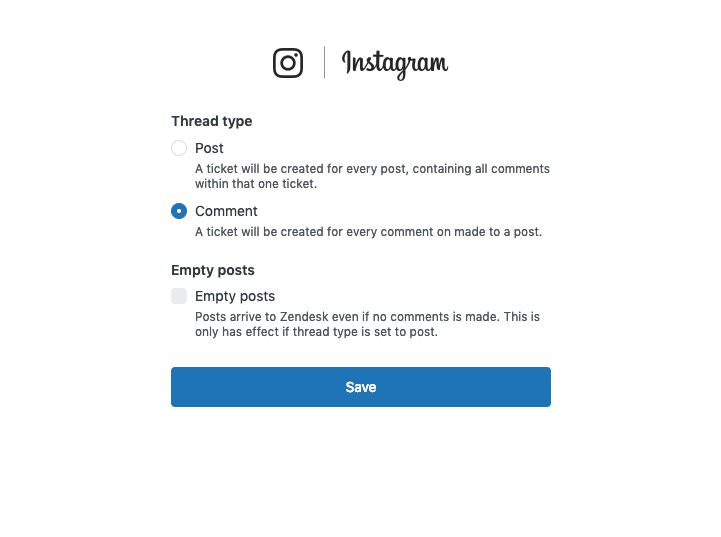 The Instagram Channel will then save your choice and take you back to the channel integrations view where your Instagram account now will be visible.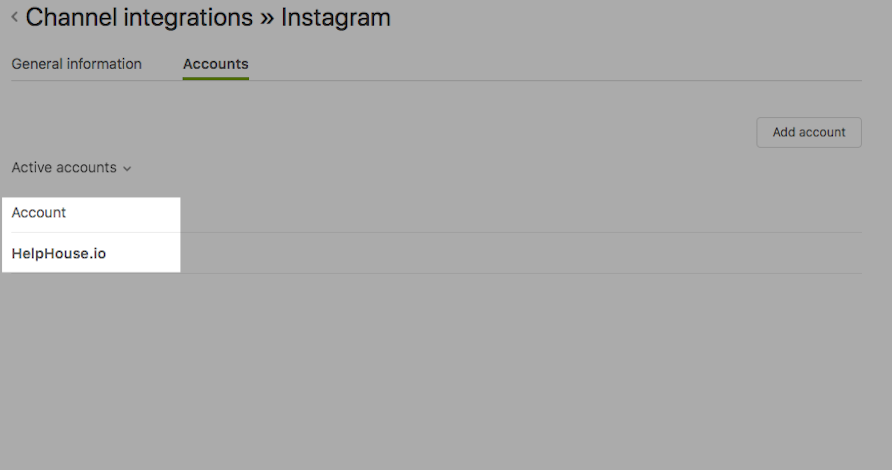 And that's it - you are all set. Your agents will now be able to see and reply to all comments on your new Instagram posts from Zendesk.
Please note that the synchronization between Instagram and Zendesk is not immediate. It can take up to 24 hours before new comments are presented across the two platforms. Some of the old comments from your Instagram posts will be converted into new tickets as well. But don't worry, this is normal.
Feedback
We love your feedback! Whenever you encounter an issue or just something that you think should be done differently or you are simply happy with the Instagram Channel, please provide us with feedback via the Instagram Channel community page. Nothing is too small, nothing is too big to let us know about it!